YouMinter is the next generation of social media that
gives users actual ownership

of their content and control over the platform itself.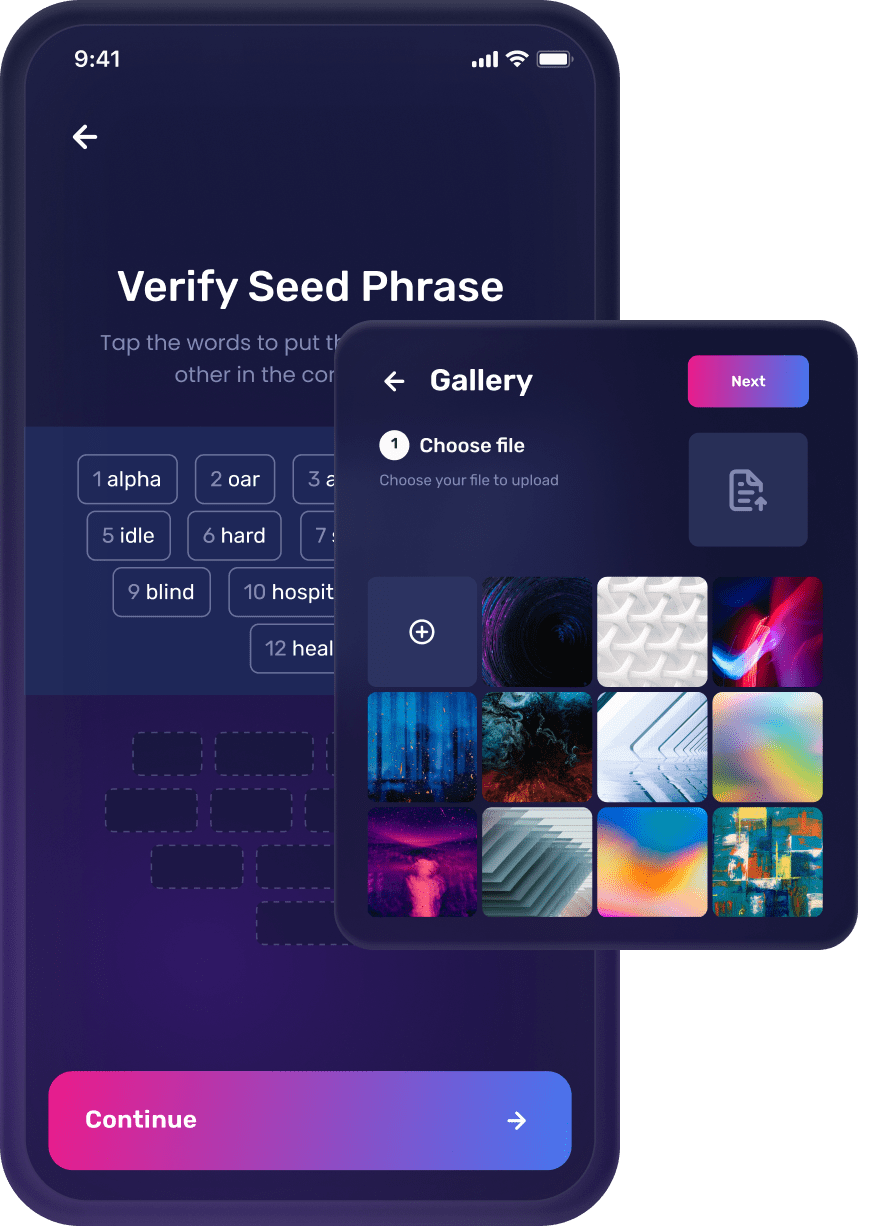 Intuitive onboarding
YouMinter comes as a handy all-in-one Web3 app with a sleek registration process and convenient usage mechanics. Thus, any user can create & share their NFTs without any additional tools or special knowledge. Your creativity is first - the rest is on us.
Low cost & High speed
We are built on NEAR, so all the transactions are lightning and almost free. Thanks to these pros you can concentrate on the process of NFTs creation and growing your community. Such approach allows multifarious users to join YouMinter's platform with ease to #MintYourPassion.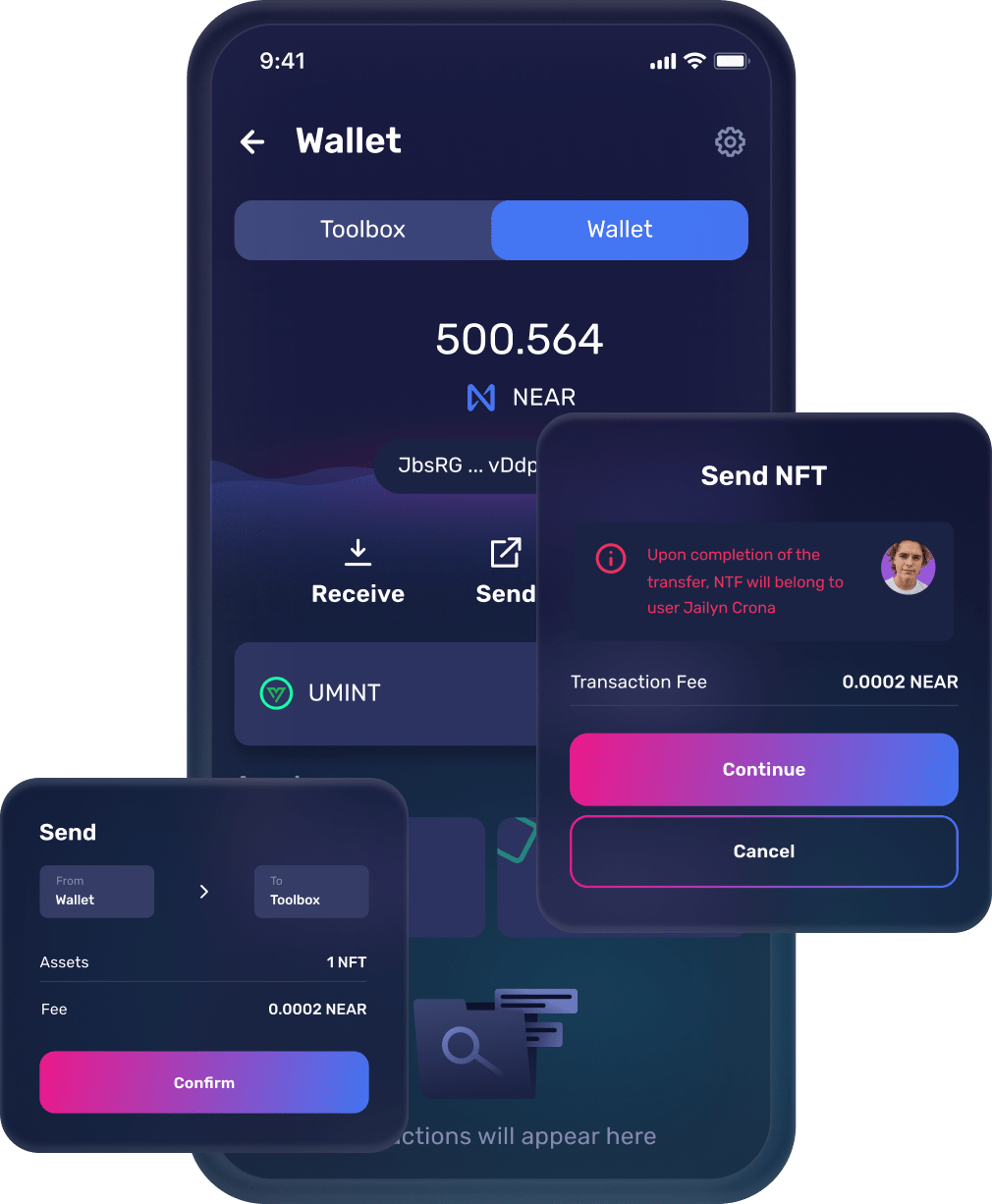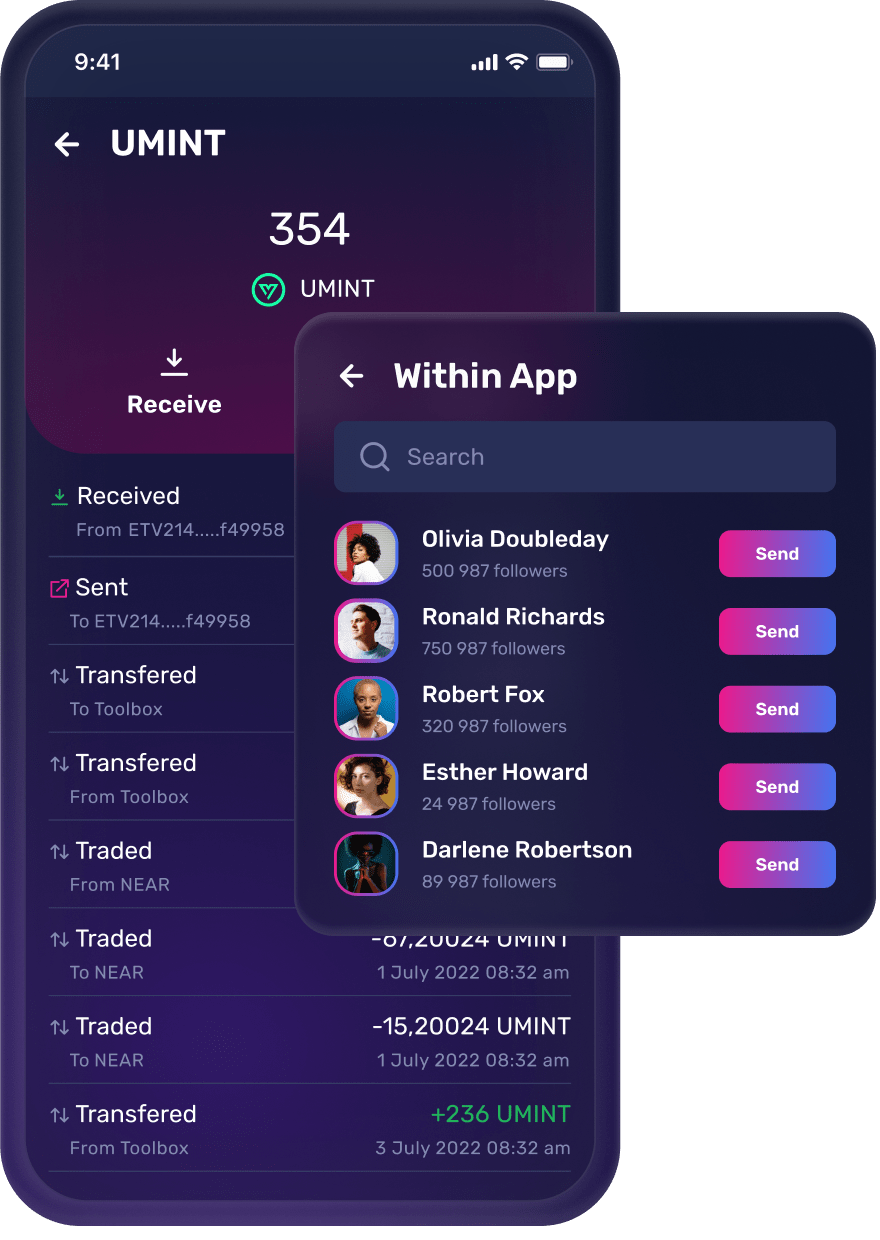 All-in-one tool for NFTs
The main goal of YouMinter is to simplify the creation of Web3 content. No third-party tools are required. Here you can find everything you need to create & share NFTs, build your community & grow your brand, as well as monetize your oeuvre.
Unlock the power of community
With YouMinter, you can build your community right in the app. Grow your followers base, and interact with the other creators and their NFTs to take advantage of social media power. Make your NFTs stand out using the power of inner networking.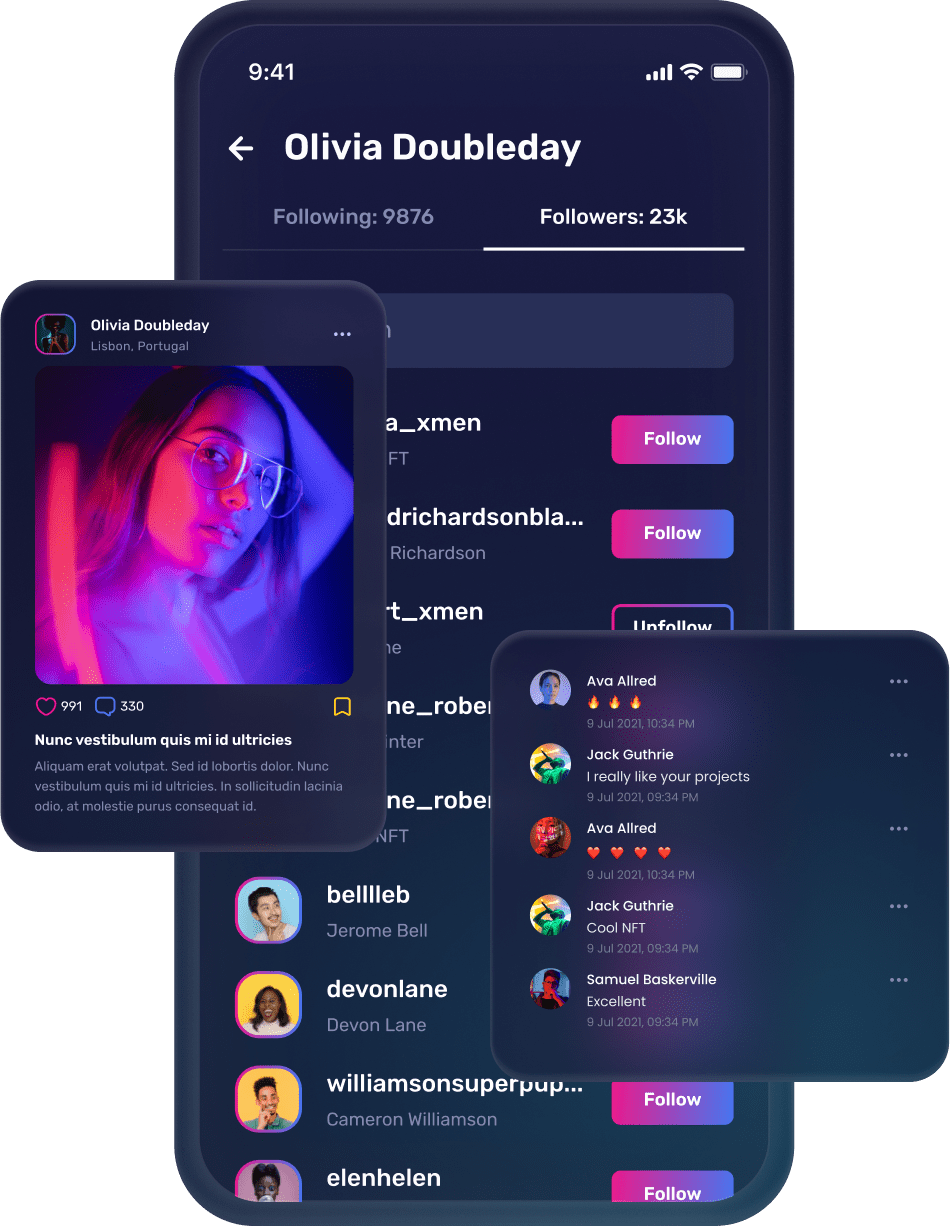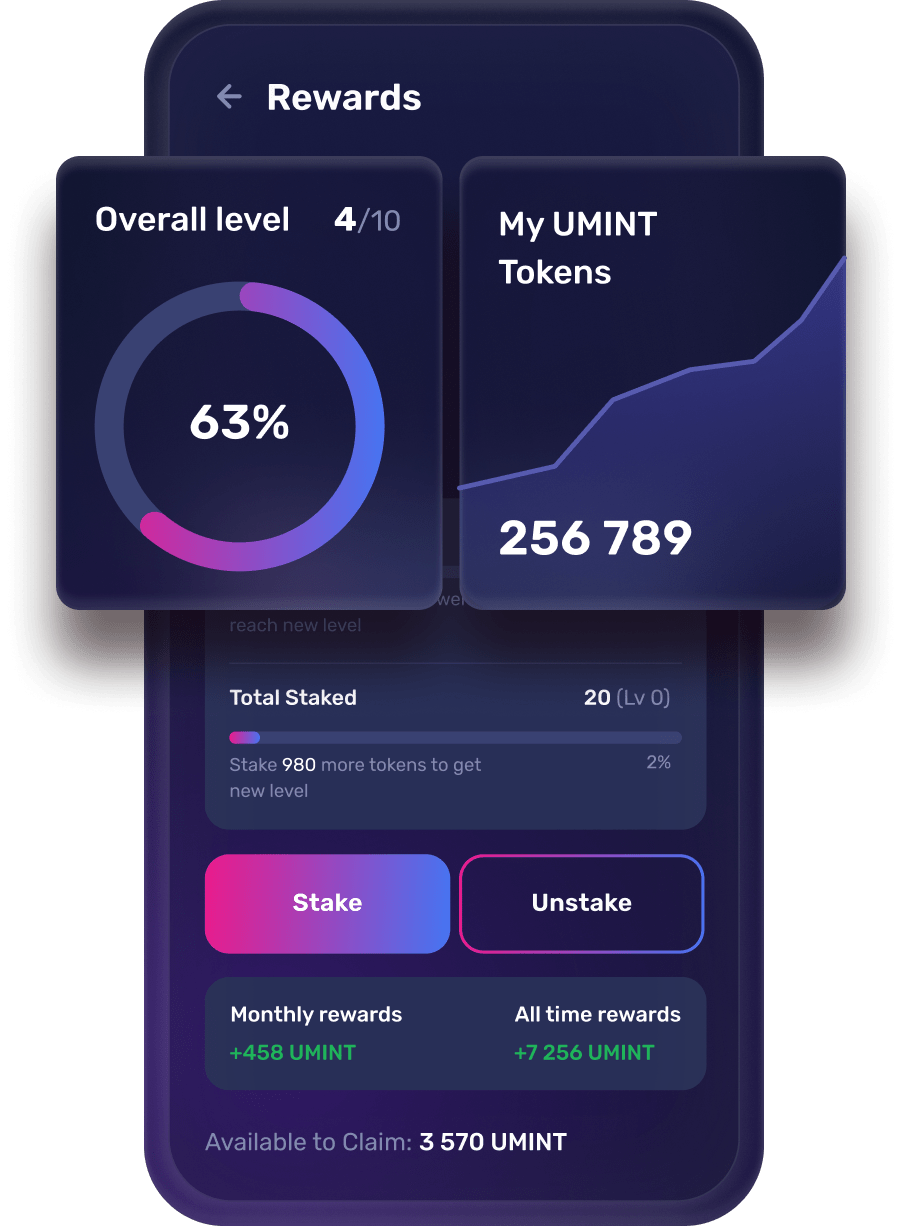 Monetize your creativity
Besides selling and sharing your NFTs, YouMinter allows you to co-own the platform while growing. This is the key option that differentiates YouMinter from other social network apps. Using Ownership Economy principles we're building win-win relations with our community.
Staking
YouMinter users can stake their UMINT tokens within the app and receive a percentage back as a reward. Leveraging this feature means that you can stake higher amounts of UMINT tokens to unlock better rewards and enjoy optimized in-app experiences.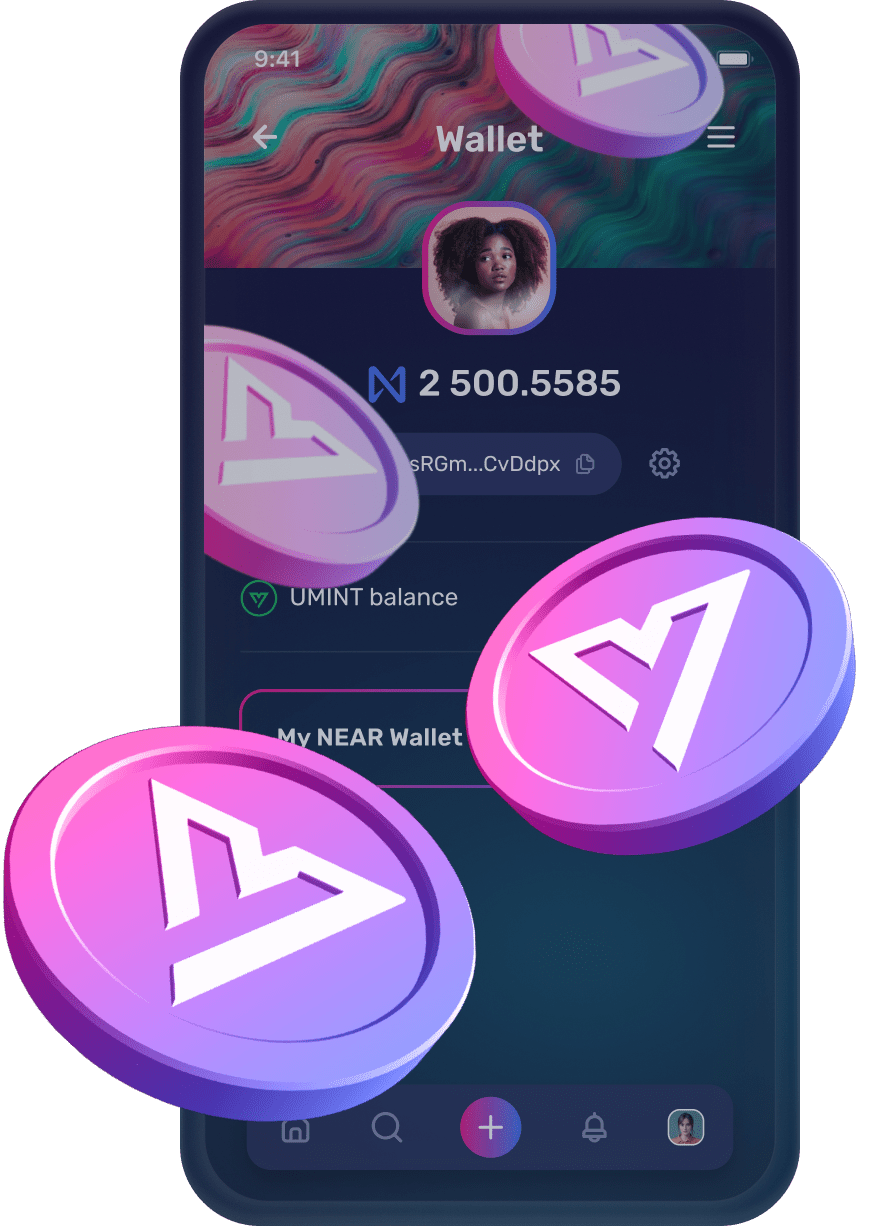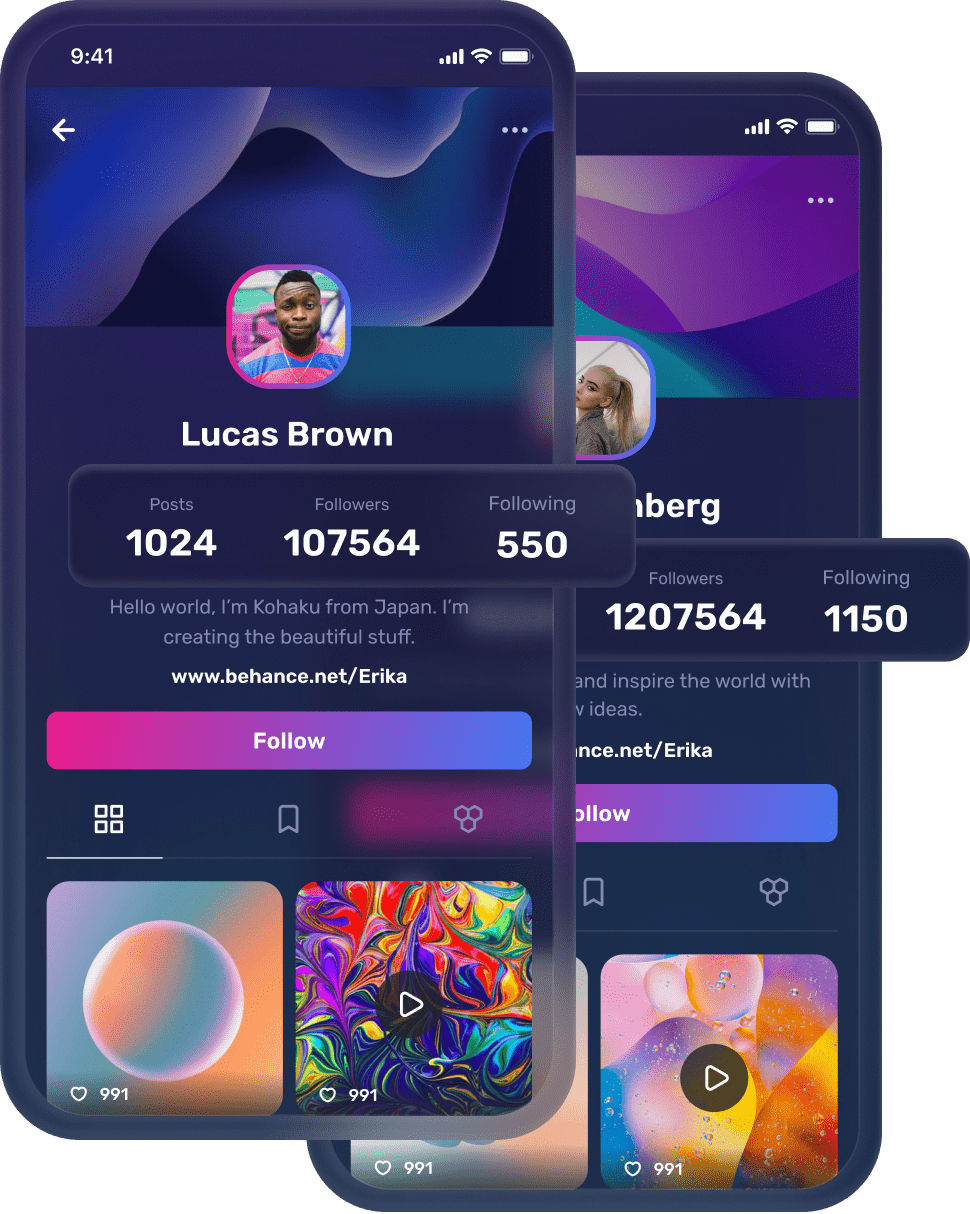 Become an influencer
YouMinter welcomes digital creators who'd like to find a better place to monetize their creativity and be a part of a new Web3 world. Apply now to become YouMinter's brand leaders, ambassadors, and early adopters.
Roadmap
Phase 1
Public Beta on NEAR Mainnet
Genesis NFT Cameras release & sale
Marketing kickoff
Discord Community Build-up
Phase 2
Ranking system
Ownership Economy
Community NFT collections
Integration With NFT Marketplace
Global Ambassador program
Phase 3
Cameras & Lenses implementation & Marketplace
Contest System
Referral program
In-app wallet upgrade & third party wallets integration
Phase 4
AR for NFTs
Metaverse launch
DAO principles implementation
Multi-chain
Partners
YouMinter has partnered with innovative players in the industry to build the Web3 feature.